Information on:
Lafayette Square Business Park
2207 Concord Avenue N.W.
Corydon, Indiana 47112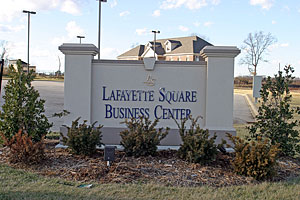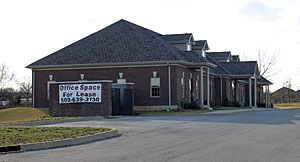 Pointe North Properties continues to add new tenants at our Lafayette Square Business Center in Corydon, Indiana. Physical Therapy Works occupies 2000 square feet in Building A of our complex. The first tenant in the complex , P.T.Works opened in their new location in August of 2006. Comfort House, a child advocacy center, has moved into the remaining 1000 sq feet on the first floor of this building as of January 1, 2008. There is approximately 3000 square feet of second floor space with two entrances in Building A still available for lease.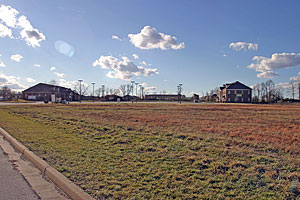 Kids First Pediatrics opened in May of 2007. Kids First Pediatrics occupies 4000 square feet in Building D. The Indiana Department of Family Resources has recently rented the remaining 2000 sq ft of this building.

There are locations for 2 more buildings in Lafayette Square with a total of as much as 16,000 square feet still available. With the opening of the new Harrison County Hospital, Lafayette Square is ideally located for any medical related business, and with I-64 and the Wal-Mart shopping complex so close, it is a prime location for any type of business. Lafayette Square offers premier office space for lease or for sale as condominium ownership. It is conveniently located behind the Holiday Inn with easy access to downtown Corydon and the I-64 interchange. The development plan includes 4 office buildings with a total of approximately 28,000 square feet, complete with a large, lighted parking area.

Pointe North Properties is expecting to begin construction on Building C sometime in the summer of 2008. If you are interested in building your own facility, the 2 remaining building pads can be purchased for custom building. If you are interested in leasing office space, owning your own office condominium, or need a site to build your own building, we will be happy to show you the opportunities available at Lafayette Square Business Center.

1,000-6,000 SF suites available
Professional office park conveniently located behind the Holiday Inn off of HWY 135
Just minutes from I-64, downtown Corydon, and the new Harrison County Hospital
Ideally suited for medical or general office
Custom tenant build-outs offered
114 parking spaces
Close to shopping and restaurants


Contact: Pointe North Properties
Dave Poe 502-593-0849
Roger Harbison 502-639-3130